Biology
15 Simple Uses of Biology in Daily Life
Today we are going to discuss some examples of Biology in daily life where biology plays an important role. Biology is an absolutely fascinating field of science that has been the center of human focus for centuries. Complex biological concepts have intrigued humans since time immemorial.
Despite the advances in science and technology, many biological phenomena still lack a rational explanation. The mysteries of the origin of life on earth and the emergence of man are yet to be unraveled. We exist because of biology. Whatever we do; Biology is involved in one way or another. Even when you are doing nothing or sleeping, every cell in your body is working for you.
In short, from the moment you are born, biology plays its part; You will become a child, you will face adolescence, welcome youth and after that, you will start old age. All these beautiful but fascinating processes have a hidden biological principle.
Solving the Problems of Modern Civilization
Beauty and Personal Care
Health & Medicine
Food & Beverages
Agriculture and Farming
Clothing & Textiles
Jet lag
Stem cells
Altitude Sickness
Environment & Ecosystem
Fuelling Earth
Next-Generation Biofuels
Drugs: Boon or Bane?
Transportation and Leisure
Buildings
Let's go to know the details of 15 Simple Uses of Biology in Daily Life:
1. Solving the Problems of Modern Civilization
Population growth and industrialization are causing various problems including pollution. Determining its effects and alternative solutions can only be done through biological studies.
For example, numerous studies have been conducted to determine the effects of air pollution on humans, plants, and animals.
2. Beauty and Personal Care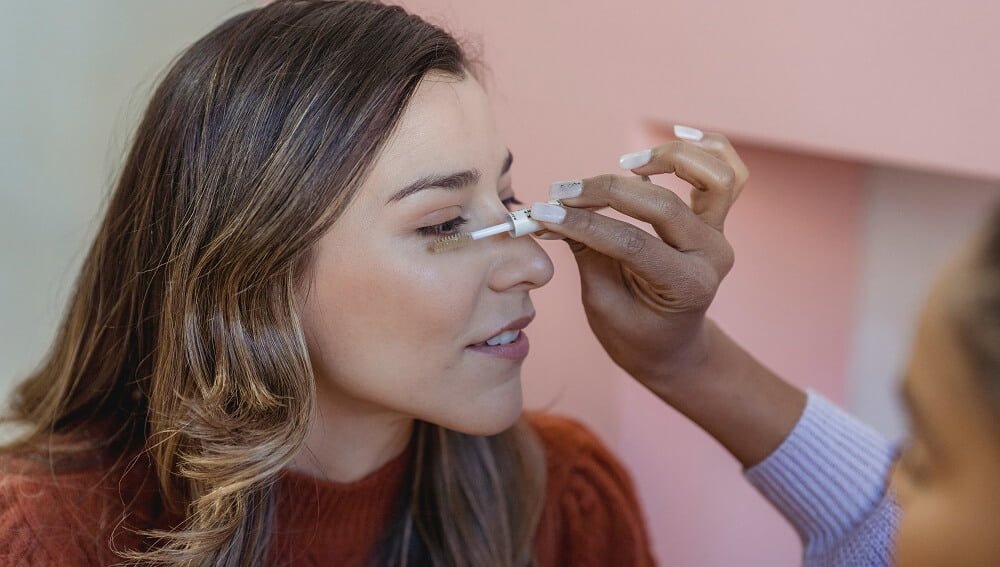 Biological sources are used to make ingredients for personal care and beauty products. Shampoos, henna dyes, lotions, cosmetics, perfumes, diapers, loofahs, nail polish removers, and soaps represent a few examples of biologically based everyday items.
3. Health & Medicine
Doctors, nurses, and all other medical personnel should study biology. Studying biology is essential to learn how to help both humans and animals. Biology is needed for medicine and research, learning about the internal processes of the human body, organs, nervous system, blood, reproduction, development, and disease.
Biological Items Biology also plays a role in drug development. Because many medicines contain plant-based ingredients. Aspirin was derived from acetylsalicylic acid found in the bark of the willow tree. Foxglove provides the basis of heart medicine. The anti-cancer drug Taxol is another example of a biologically derived drug. Plants, even cotton or latex, form the basis for bandages.
The field of biotechnology is also at the forefront of healthcare options. In addition, many biological products are regulated for medical science and research use. Among these, blood and blood components, human tissues, monoclonal antibodies, and proteins such as enzymes and growth factors contribute to important research for new drugs. Biology is much more than a school subject; It helps make life better for everyone on Earth.
4. Food & Beverages | Most Apply of Biology in Daily Life
We live by consuming food and drink. Life cannot function without food. Our food comes from a variety of plants and animals. Microbes help make dairy products like yogurt, cheese, and yogurt. Bacteria called Lactobacillus helps to make curd from milk.
Similarly, yeast, one of the simplest eukaryotes, is used in the fermentation process. Wine is obtained from grapes through a similar process. Furthermore, there are certain microbes and other biological processes that indirectly aid in food production.
Microorganisms present in the soil act as decomposition agents, helping to create compost from dead and decaying organic matter. This compost acts as an effective food for growing plants.
5. Agriculture and Farming
The food we consume is the result of agriculture and farming. We, humans and animals depend on agricultural products to sustain ourselves. Fruits, vegetables, grains, pulses, oils, honey, sugar, tea, coffee, and other foods are all derived from plants. Farmers are able to produce high-yielding and pest-resistant varieties of crops. Scientists study the complex nature, occurrence, and life cycle of insects and with the help of biotechnology techniques, they are able to obtain better quality and larger crops. This is because pollination occurs when flowers bloom and produce seeds. The entire process of pollination is possible only because of birds and bees.
6. Clothing & Textiles
Hot summers or spine-chilling winters, biology always keeps you safe. You wear thin cotton clothes in summer which are obtained from plants. Thick sweaters that cover you in cold winters are made of wool collected from sheep. or linen, nylon, and fabric dyes derived from plants, and polyester from fossils; Whatever the fabric, it should be plant-based.
7. Jet lag
When you travel around the world and cross multiple time zones, you have trouble falling asleep in your new country. Why does this happen and what are its underlying causes? The answer to this question lies in the fact that your body has an internal clock, called a circadian rhythm. The biological clock is responsible for determining when you wake up and when you fall asleep. Jet lag occurs because your biological clock (circadian rhythm) is synchronized with your actual time zone. Your biological clock does not take into account the distance you travel. From now on, the longer you cross time zones, the more severe your jet lag will be.
8. Stem Cells | Most uses biology in daily life
Stem cells are differentiated cells. These cells can replicate rapidly. Stem cells are very important to us because they can develop into different types of cells, such as muscle cells, nerve cells, cardiac cells, etc. We, humans, began our lives as single cells and evolved into multicellular cells after infinite cell divisions. Biological stem cells work in a similar way. Embryonic stem cells, completely undifferentiated cells are called principal cells. Stem cells can replace damaged tissues and organs, correct improper function of parts of organs, introduce genetic defects for research, and enable scientists to develop new drugs to treat disease. Again biology acts as your savior.
9. Altitude Sickness
You may remember the last time you visited a hill station and felt uncomfortable at high altitudes. What could be the possible explanation? The answer to this simple question lies in biology. Altitude sickness is a group of symptoms that appear when you climb to high altitudes. Since you haven't given your body time to adapt to the changed pressure and reduced oxygen levels at high altitudes; Symptoms of altitude sickness occur very quickly. Nevertheless, your excited body responds by increasing the breathing rate, which not only increases blood oxygen levels but also changes blood acidity levels, lung pressure, electrolyte levels, and salt balance.
10. Environment & Ecosystem
It is only in biology that you understand the nature of interactions between organisms and the environment. The diverse interactions that occur among humans are also due to their study at the biological level. Through the biological study of the human body, we are able to better understand human psychology and sociology. Not only human interactions, but we are also now able to understand other environmental interactions and the study of ecosystems. It helps identify potential threats to our ecosystems and Earth. Once we identify the dangers, we can move forward to improve the environment.
11. Fuelling Earth
Ever since awareness has increased, we are increasingly leaning towards renewable energy sources. However, we cannot deny the fact that most of the world runs on fossil fuels, especially coal and oil. Now, what are fossil fuels? Fossil fuels are only derivatives of living things and have a biological origin. Fossil fuels such as petroleum and natural gas are derived from dead and decaying organic matter.
12. Next-Generation Biofuels
Worried about rapidly depleting fossil fuels? Worry not because biology is, once again, to your rescue. The development of biofuels is increasing. Jatropha curcas L. (JCL) cultivation and processing are increasing as jatropha oil is effectively used in engines and diesel generators. Even more amazing is that jatropha oil can be used directly after extraction, even without refining. Ethanol, produced from plant sugars, is blended with gasoline to increase fuel efficiency. Different biofuels currently used are algae, corn, wheat, rapeseed oil, and sugar beet derivatives. The use of biofuels will open a new avenue of energy to tackle the problem of pollution and carbon emissions.
13. Drugs: Boon or Bane?
Drug and alcohol use among the youth is increasing day by day; Which is a major concern for society. Most drugs, such as opioids, cannabinoids, and coca alkaloids, are derived from flowering plants. Other drugs such as barbiturates, amphetamines, and benzodiazepines were used to treat patients with mental illness, depression, and insomnia. In addition to the above drugs, morphine was used as an analgesic and a useful sedative. However, unfortunately, many have started abusing this herbal medicine. When these drugs are taken for other purposes, let alone medicine, they affect a person's physical, physiological and psychological functioning. Substance use has adverse effects; such as respiratory failure, cardiac failure, and cerebral hemorrhage, and may lead to coma and death.
14. Transportation and Leisure
Tires are made from the rubber of the rubber tree. The wood serves as a source of sports equipment such as baseball and cricket bats, bowling pins, and lanes. People often play sports on live grass fields. Musical instruments such as clarinets, violins, drumsticks, drums, and pianos contain biologically derived ingredients. Many boats are still made of wood, such as the dock. Boaters still use plant-based ropes. So in this case also biology is used.
15. Buildings and Furniture
Many houses in the world are still made of trees. Wood houses and other buildings from trees and furniture in them and other floor coverings are made from wood, cork, fiber, and linoleum, all of which are plant-based. Wood to paper, rubber to erasers, ink, pens, and pencils all come from plants.
Source of Information: Studiousguy.com, Sciencing.com & Lifepersona.com